Tax Fact #2: Simple Errors Cost Taxpayers Millions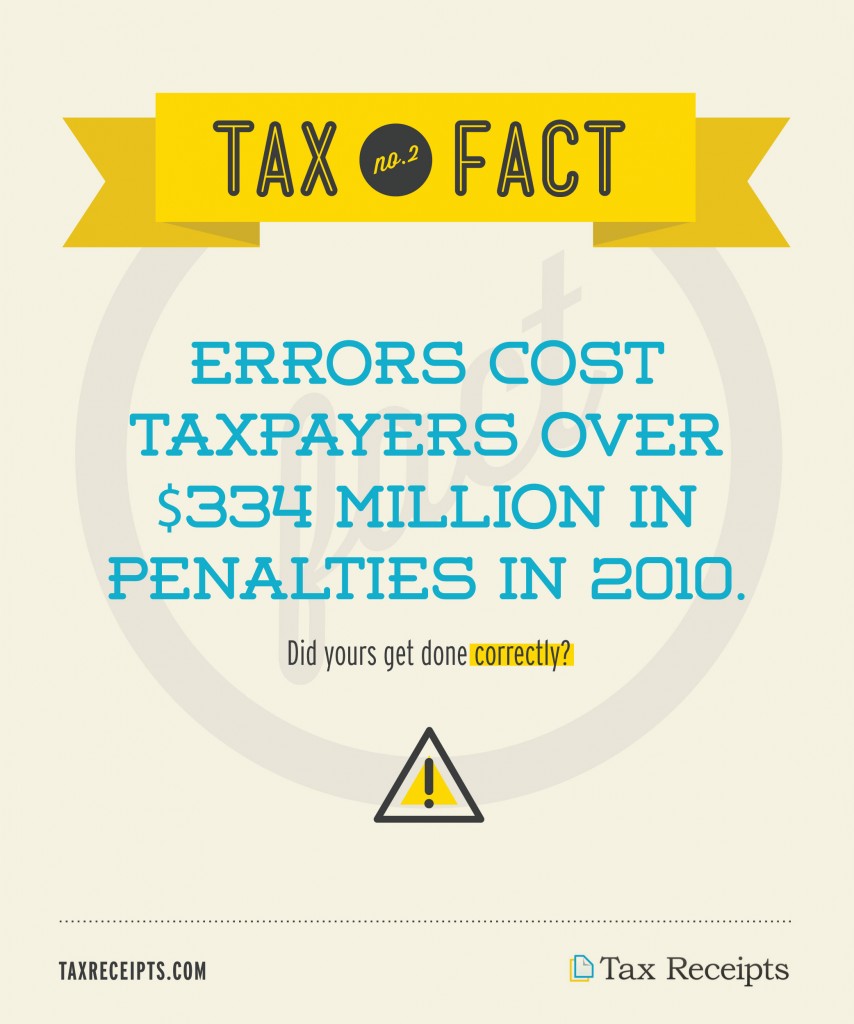 Fact: Errors cost taxpayers over $334 million in penalties in 2010.
Don't give the IRS a reason to swoop in and penalize you. Here are six of the most common mistakes to avoid:
Claiming the wrong filing status.
Math errors.
Incorrect or missing Social Security numbers.
Incorrect or misspelling of dependent's last name.
Forgetting to include forms.
Forgetting to sign and date the return.