Tax Fact #4: The High Cost of Tax Penalties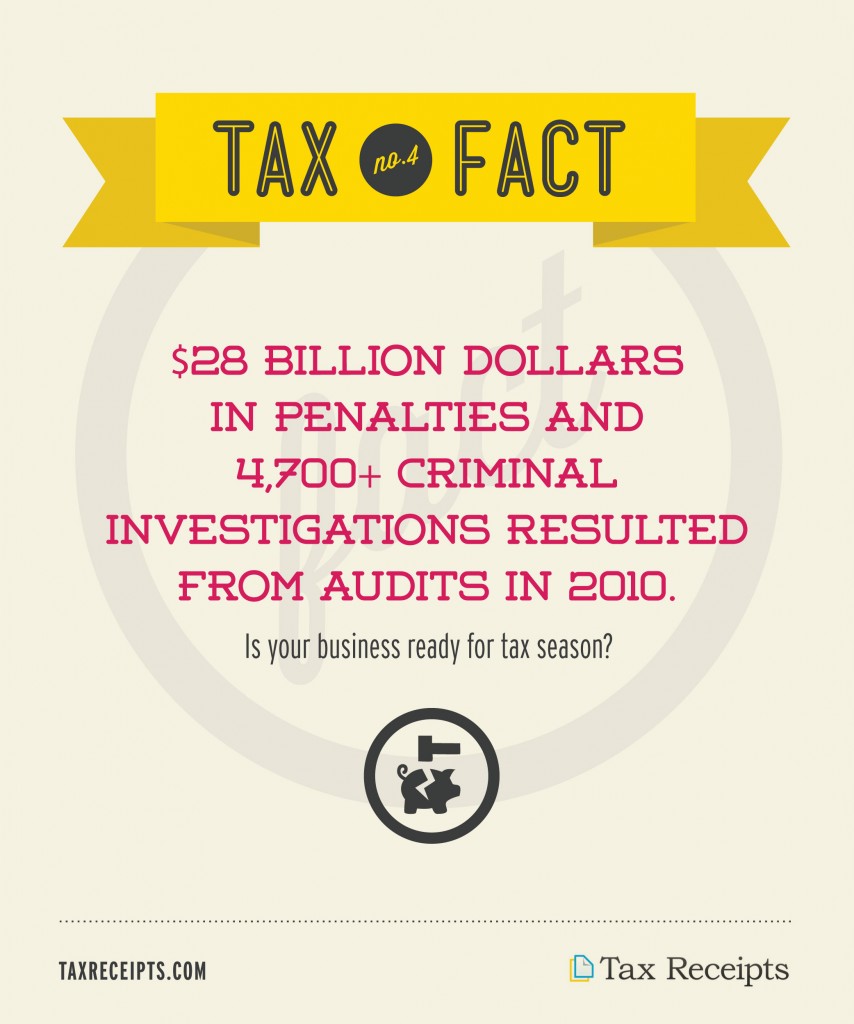 Fact: $28 billion in penalties and 4,700+ criminal investigations resulted from audits in 2010.
Tax penalties can arise from a number of situations including filing late, underpaying tax due and fraud. The last thing you need is to pay even more to the IRS, so keep an eye on those filing deadlines and double-check your calculations.