Take the Pain Out of Tax Season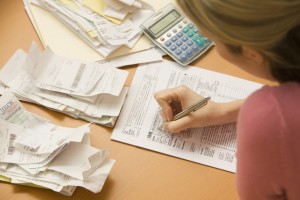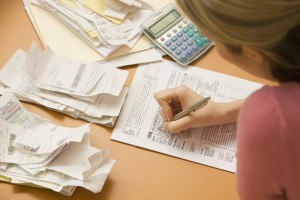 Do you realize there are only 0 days left to file your 2012 tax return?
If you are like most people, this means you are probably rushing to figure out how to get your taxes done in time.
Sure you'll probably stress-out and get everything shipped off before April 15th… but unfortunately this is when mistakes get made and you could be putting yourself and your business at risk of an audit.
Did you know that simple mistakes and miscalculations are the #1 way to get flagged for an audit?
If you plan on doing this last minute scramble, what you really need is a simple checklist and easy-to-follow guide to help you through the process — so you don't make any simple mistakes.
Fortunately, this is why we created Tax First Aid.
Introducing Tax First Aid
The Simple Guide to Filing Your Taxes

Whether you are a new entrepreneur or a seasoned one, you know the stress that comes with tax season.
Most of this stress is because you don't have a simple system to have all of your tax information organized quickly and accurately.
To make matters worse, you probably don't have anyone to answer your tax questions, so you will have to spend countless hours "figuring it out" and hoping you got everything right.
If this sounds like your situation, then Tax First Aid is for you.
A Simple Easy-to-Follow Tax System
Tax First Aid is a simple system of easy to understand videos, graphics, worksheets, and checklists to help you organize all of your tax information so you can file your taxes quickly and painlessly.
No longer will you have to sift through the IRS website or hope your tax preparer gets all of your information right.
As an entrepreneur you have the best understanding of your tax situation, so by using our system, you are much more likely to find more deductions and credits than your accountant will, regardless of how good they are. They aren't you and don't know your specific situation, even if they have been working with you for years.
Video Walkthroughs in Plain English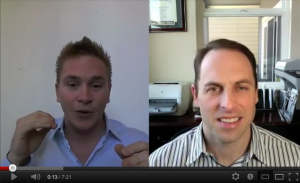 Tax forms can be confusing, so Kyle (our resident tax attorney and genius) has created step-by-step checklists, course modules and, how-to videos explaining how you can streamline the tax filing process.
In these materials, Kyle shows you how to quickly and easily organize your tax information, how you should consider filing your return and tips on saving the most money on your taxes.
Simple Step-By-Step Worksheets
We know you want your taxes done correctly and quickly. That is why we've streamlined the whole tax preparation and filing process by offering step-by-step worksheets and checklists to guide you along the way.

The "Final Tax Return Checklist" is worth the entire cost of Tax First Aid alone, because one mistake while filing your taxes can result in hefty fines and penalties if you are audited.
No More Searching For IRS Forms
(or Not Knowing How to Fill Them Out)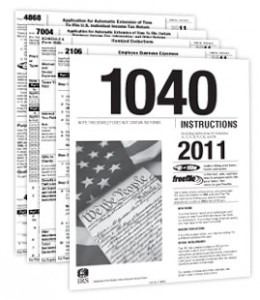 Finding the right tax form to meet your needs can be confusing. With Tax First Aid, we've included many of the pertinent tax forms in one central place to make finding the right form fast and easy.
To top it off we point out pitfalls to avoid when filling out and filing the forms.
Your Tax Questions Answered By a Pro
Have tax questions you want to ask?
In addition to the First Aid Guide, you'll get premium access to a message board that is moderated by both a Tax Attorney and a CPA where you can ask questions.
This is a luxury that most people would only dream of, especially with just 0 days until tax day.
Simplify Your Taxes – Buy Tax First Aid
Get instant access to Tax First Aid, the worksheets, how-to videos, and an actively moderated message board for just $47 $197.
With only 0 days left before tax day, you really can't afford to wait any longer. Sign up now and get the entire system at over 75% off.
100% Money Back Guarantee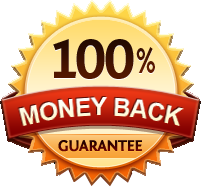 We are so confident that Tax First Aid will help save you TIME and MONEY this tax season that we offer a 100% money back guarantee.
If you are unsatisfied with the product, we'll gladly give your money back within 30 days. To top it off, we are willing to put our money where our mouth is and give you next year's Tax First Aid as our gift to you.
Bonus: Next Year's Tax First Aid Included Free!
Tax regulations change and evolve every year. So next year, we will have a new and improved Tax First Aid Guide.
If you buy Tax First Aid in the next 0 days, you will receive next year's Tax First Aid Guide free of charge.
FAQ
But Wait!… I'm Using TurboTax
If you are planning on filing your taxes yourself, using TurboTax or another software, then Tax First Aid will help you streamline the process so you won't spend 12-15 hours sitting at the computer trying to figure out what TurboTax is asking.
By using Tax First Aid, you'll have all of your tax information distilled and sitting in front of you, so that you can plow right through the process of filing your returns.
But Wait!.. XYZ Company is Doing My Taxes
Regardless of who prepares your return, they need the same information to understand your tax situation. Your preparer is only as good as the information you give him or her. In the end, YOU are responsible for making sure your return is correct and you are in the best position to ensure all of the proper deductions and credits were taken.
With Tax First Aid, you will be able to walk into your tax preparer's office knowing that you have your tax information ready for him or her. When the return is done, you will have a checklist to make sure it was done correctly and that you are taking advantage of all of the money-saving tax deductions and credits available.
Are you sure that your tax preparer is the right type for your situation? In Tax First Aid, we'll tell you the four reasons you want to use a tax preparer, what types of preparers are out there and who might be best suited for your situation. With Tax First Aid, YOU are in the driver's seat!
But Wait!.. I Will Be Filing An Extension
Great! But are you sure you understand what that means and how to do it? If you are filing an extension, then Tax First Aid is for you. In the guide, we include step-by-step instructions on how to file an extension, what forms to use and how avoid late penalties. There are a few simple mistakes you want to make sure you don't make.