Have You Issued Your 1099s?
The Quickest & Easiest Way to Make Sure You're Tax Compliant This Year.
Dear Small Business Owner,
It's Kyle Durand, here to take a very cumbersome task off your plate.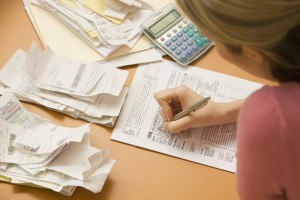 Do you realize that the deadline to issue 1099s to your contractors is on January 31st?
As an entrepreneur and lawyer who specializes in business and tax planning, my goal is to make sure you have all of the information and tools you need to make running your small business a breeze.
That's why I'm excited to announce Easy1099.
With this brand NEW tool you'll be able to issue your 1099s and file them with the IRS quickly and easily, so you can get back to work.
I know. Taxes aren't sexy and, if you're like most small business owners, it's just something you want to get over with.
I get it. That's why I know you're going to love Easy 1099.
So, let's get down to business.
Here's What You Need to Know About 1099-MISC Forms
If you own a business or are self-employed you MUST issue a 1099-MISC form to persons, vendors, subcontractors, independent contractors, and others if you paid them $600 or more per year for:
services (including parts and materials),
prizes and awards,
rents,
medical and health care payments, and
other types of payments not covered by another information reporting document
(this includes payment for services completed using PayPal).
Or, if $10 or more per year is paid for:
broker payments in lieu of dividends or tax-exempt interest, and
royalties.
Exceptions: if the business you paid is 1) a corporation or 2) a foreign contractor, no 1099-MISC is required.
As a general rule, if you paid $600 or more for services, you should probably issue that person or company a 1099, unless they meet one of the exceptions above.
The Options
Now, you could spend money on expensive software and do it that way.
Or, you could hire an accountant by the hour to do it for you.
Or, you could battle the 4-part forms yourself and hope you get it right – that is IF you can find it, since the IRS does not provide a fillable PDF format for this process. That means you have to find a physical copy of the form to fill out by hand for each vendor you are required to provide one to… WHAT A PAIN.
But, when you have a business to run and customers to help, the last thing you want to do is waste time or money dealing with complicated paperwork.
So, we've made Easy 1099 exactly that… easy.
5 Simple Steps for Completing and Filing Your 1099s
Click here or on the button below and enter your information. Choose how many 1099s you need and then click next.
On the next page, enter the information for recipient #1 (the person/vendor you paid more than $600 to) and then click next again. If you have multiple 1099s to complete, the application will continue to prompt you for information.
Once you have completed each form, review your order and hit submit.
Enter your account information for PayPal and finalize your order.
Once your transaction is complete, our 1099 elves will create your forms and will email you a password-protected link where you can download your form and give them to your vendors. We will also file your 1099 information directly with the IRS.
No more confusing forms, no more wondering if you did it right, and no more stressing about the filing process.
And to think, it only takes a few minutes.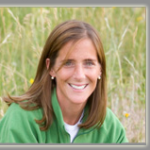 Using Easy 1099 may have been the most enjoyable tax task I've ever done! It was simple, fast and less expensive than any other option I've seen. And now I can rest easy knowing my forms are accurate, complete and filed. I am recommending Easy 1099 to every small business owner I know.
Author, Copywriter and Content Creator
Your Data – Safe and Secure
This is some sensitive data we are talking about. That's why we take every precaution to ensure it remains protected – using an SSL encrypted form to collect it, an encrypted database to store it and a password-protected and encrypted unique link to deliver your 1099 forms.
How Much Does It Cost?
Usually when we want convenience we have to pay through the nose. But Easy 1099s come at a price any small business owner can afford.
Each 1099-MISC is only $4.99.
Plus, as an additional bonus, we'll also electronically file your 1099 information (Form 1096) with the IRS, which is required for every 1099.
For just $1 more, we will also file the 1099 with the state, if required. These states require 1099-MISC forms to be reported.

Just $4.99 makes the process quick and painless, while helping you to avoid some pretty stiff penalties, including:
$30 penalty for filing a 1099 up to 30 days late;
$60 penalty for filing a 1099 more than 30 days late and before August 1;
$100 penalty for filing a 1099 on or after August 1;
$250 penalty for intentional failure to file.
It couldn't be easier. And at just $4.99 per form, it's a no brainer.
Create and file your forms with Easy 1099 today and be relieved knowing you…
Used a service that is in compliance with IRS and SSA regulations;
Saved money and resources;
Saved time and increased productivity;
Increased timeliness and the accuracy of your filings;
Remained compliant with current tax laws;
Avoided penalties for failing to file on time; and
Ensured your information and your vendors' information is safe and secure.

If you need to create more than five 1099-MISC forms at any one time, please CONTACT US at team@taxreceipts.com – we have a special program for you.